Chapter 8. Revolution, mass media, social change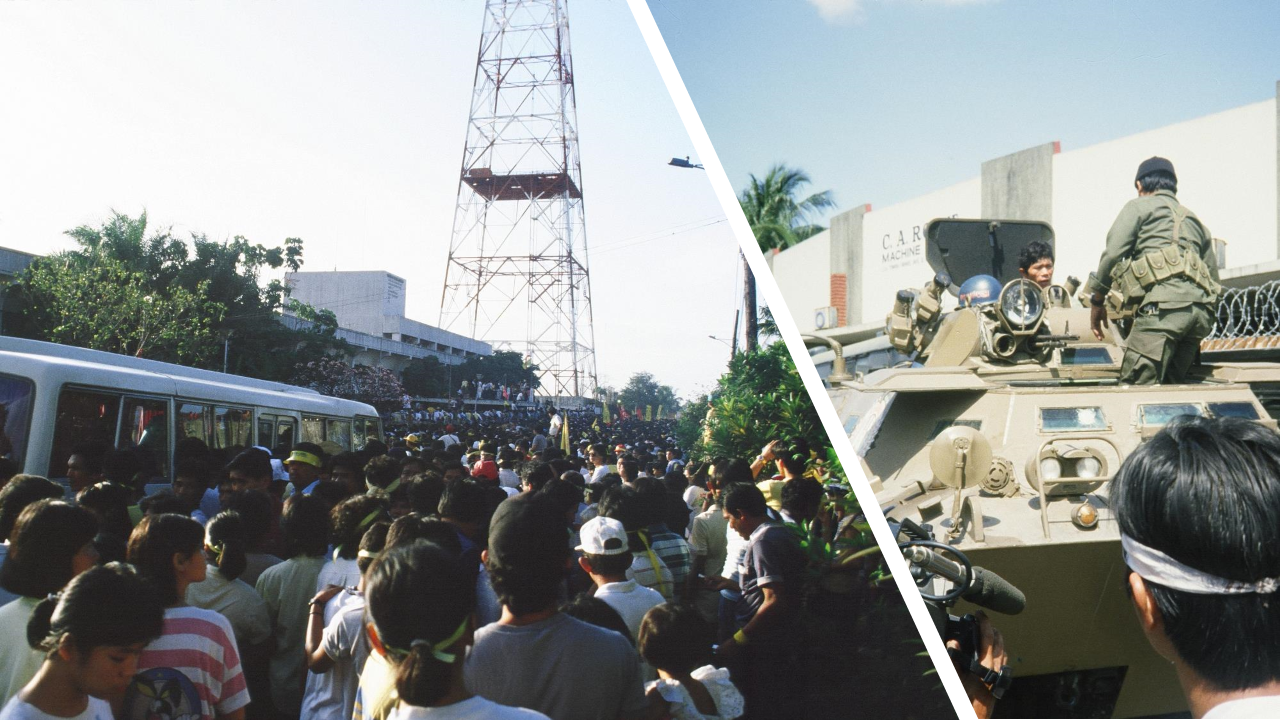 The event that came to be known as the 1986 People Power Revolution in the Philippines captures the role of civilians in ousting the corrupt president, Ferdinand Marcos, from power. Thousands of Filipinos formed a human barricade to protect Fidel Ramos (chief of staff of the armed forces) who, with others in the military, rebelled against the Marcos regime. Some of the key action at that time and during later coup attempts took place in an area occupied by three television stations, all within a kilometre or two of the seminary where I worked.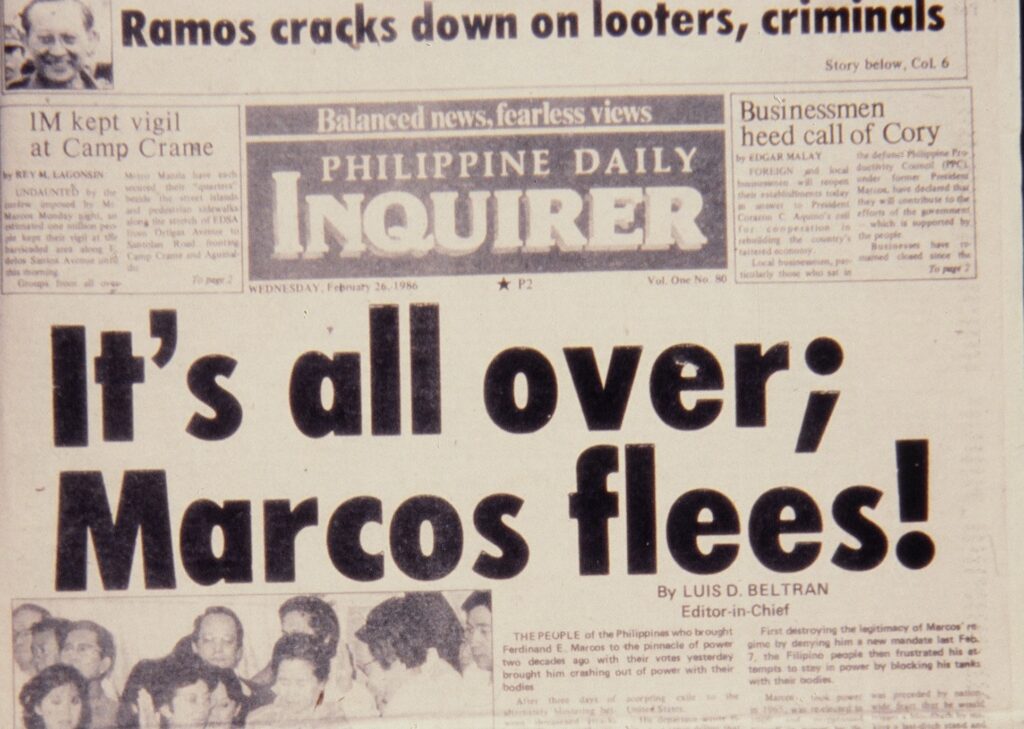 Marcos fled the Philippines 18 tumultuous days after elections that Cory Aquino won but the result rejected by Marcos. It was a sublime and memorable moment of triumph and reflection. Our friend, Pastor Jun Gonzaga, found it difficult to explain his feelings on a night when the only president and government apparatus he had known in his life was overthrown. It was a mixture of relief, joy, and hopeful anticipation, but also apprehension for what might follow in the rebuilding of a nation.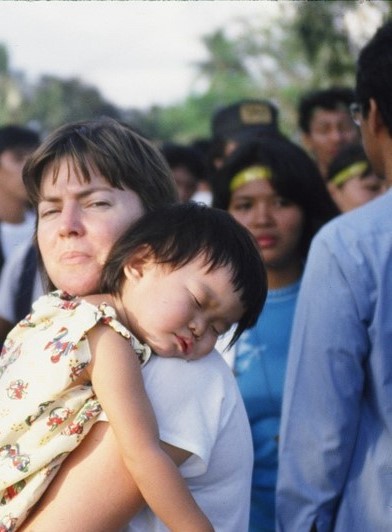 The People Power Revolution was a learning laboratory for seminary students studying the role of mass media in society. No other experience could eclipse the sometimes hour-by-hour case study of social change when Filipino society dismantled the political, economic, social, and military apparatus of a reviled dictator. Oblivious to the action around her, our daughter, Amy, was content to sleep.